What are Exorcist ?
Exorcist is the one that kill akuma (demon) for world's peaceful.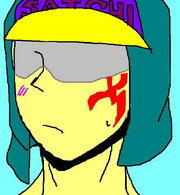 Now Exorcist is just 4 in one whole world :
THE ONE THAT JOIN IN EXORCIST PIRATES CREW.
Where can we find Exorcist ?
Well, a myth said if we find the base of Black Exorcist, we can meet another Exorcist that from every country. (That make Heart believe and keep searching).
Ad blocker interference detected!
Wikia is a free-to-use site that makes money from advertising. We have a modified experience for viewers using ad blockers

Wikia is not accessible if you've made further modifications. Remove the custom ad blocker rule(s) and the page will load as expected.