MAKOS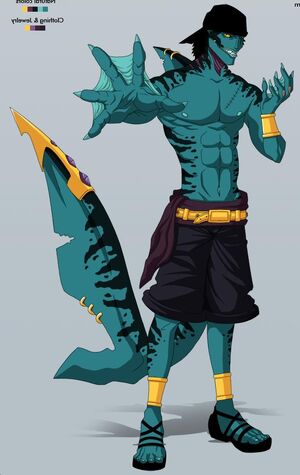 Age:23
Gender:Male
Species:Fishman
Personality
Makos is known for his brash,headstrong and agressive nature.His most notable trait is definetely his hatred towards humans thats heavily bordering on racism but he should be mistaken by a bad person. Towards his fishman comrades hes very devoted and would fight for them until his last breath.He likes to flirt with some mermaids.
Weapons and Abilities
Razor sharp teeth,claws,superhuman strenght and his large tail which is armored for the purpose of battle.
Ad blocker interference detected!
Wikia is a free-to-use site that makes money from advertising. We have a modified experience for viewers using ad blockers

Wikia is not accessible if you've made further modifications. Remove the custom ad blocker rule(s) and the page will load as expected.